Mobile Offers
Are you a small business looking to reach even more customers? The Merchant Solutions offers a mobile marketing tool for hard-working business owners like yourself. It provides you with the tools to create compelling offers your customers can act on quickly and easily on their mobile phones.
Creating a fully-operational mobile marketing and sales campaign has never been easier. Our features drag and drop design so no programming experience is necessary. We give you all the functionality you need to get your customers to buy from you on their mobile phones: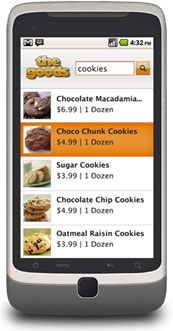 Create and display product inventory
Establish pricing
Manage order fulfillment
Advertise offers and specials
Incredible convenience without breaking the bank
More than half of today's consumers have internet-enabled mobile devices and are using them for purchasing goods and services at an ever-increasing pace. Let us help you meet your goal of creating a simple, user-friendly mobile storefront that encourages purchases, delivers customer satisfaction, and increases sales.