How It Works
After the initial setup, your receipt will contain printable instructions on what to do next.
Your mobile phone (if compatible) will receive a text message containing a link.
Just click on the link to initiate the download of the application to your phone. Once it's done, just check your application folder for the payment icon.
Virtual terminal on your mobile
Step 1:
Open ROAMpay X and login using your username and password.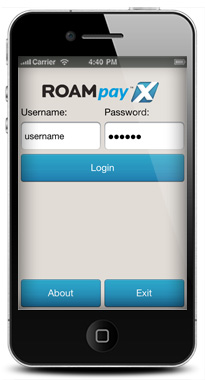 Step 2:
On the main menu screen you can initiate a 'Credit Sale', 'Cash Sale', or choose from the other options. Enter the sale amount, along with any applicable taxes, and then click 'Calculate'.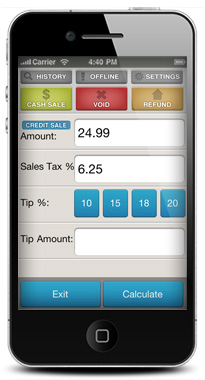 Step 3:
Review the total before continuing.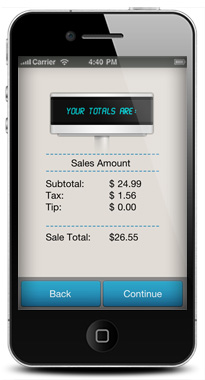 Step 4:
Before accepting payment, you have the option of collecting customer information.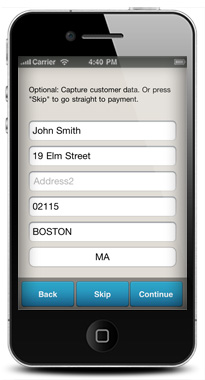 Step 5:
You can enter credit card information manually or you can initiate the swipe process. At this point you also have the option of recording transaction notes and/or your customer's email for accounting and receipt purposes. Click 'Submit Payment' to finish the sale.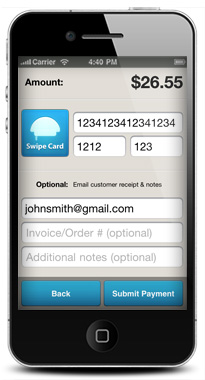 Step 6:
Review the 'Receipt of Purchase'.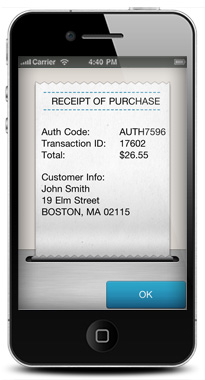 Step 7:
Finally, you have the option of having the card holder sign on the screen. Once you've clicked 'Done', you will be returned to the main menu screen where you can begin a new transaction.