mCommerce
For Merchant Accounts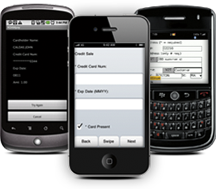 We accept major credit cards like Visa®, MasterCard®, DiscoverNetwork®, and American Express®. Key-in or swipe transactions on your mobile phone or PC/Mac. You get your moneyfast, deposited to your favorite account in two business days.
Swiper Supported
Swiping is the fastest and most cost-effective way to process transactions. Our swiper is lightweight and plugs right into your headphone jack. Even better, The Merchant Solutions Swipe lets you take advantage of some of the lowest rates available.
PCI Compliant

The Merchant Solutions adheres to the highest possible standards in payment security. You can trust that your transactions are processed
accordingly. The swiper and mobile app are encrypted from end-to-end and sensitive data is never stored on your phone.
Support for the Latest Phones

We are always working hard to add new phones to our supported device list. Whether it is an Android or Blackberry or flip phone, we strive to support as many as we can.
Beautified Receipts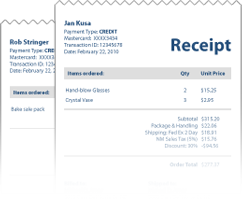 Save trees and boast a higher degree of professionalism. From checkout to inbox, your emailed receipts will keep your customers well informed of their purchase.