Order and Inventory
Take payment and deliver the goods
At the heart of any Direct Sales organization is the need to make and close sales, take payment and finally, deliver the goods.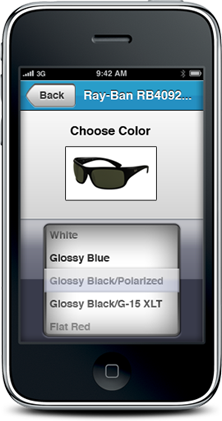 Order entry with payment
The Merchant Solutions provides your workforce with the ability to use their mobile phones as their business tools. Integrated into your order entry app is the ability to place orders and process payment such as credit cards or checks. Users can also check transactions and use a swiper device for the quickest mobile checkout experience.
Extend your inventory
Providing quick access to your supply chain is crucial to motivating your workforce to sell more. The Merchant Solutions can help extend your inventory onto a mobile device. We currently offer compatibility on over a hundred devices like the iPhone®, BlackBerry® smartphone, Android,
iPad® and more. Our write-once and deploy process ensures a quick time to market and complete compatibility with all the devices on our
compatibility list.